Upcoming Events
Poppy Kickoff - 18 October
Remembrance Dinner - 16 November
Oktoberfest - 26 October
30th Anniversary Celebration! (Play with Adobe Flash Player)
Canada Day, President's BBQ
Moira Green was presented with the Meritorious Service Medal Palm Leaf for dedicated
service to the Legion by District Commander Joel Vansnik accompanied by Bruce Judge,
President Branch 638 and Lorraine Lapensee, Past President.
Helen McKiernan was presented with the President's Commendation by Bruce Judge, President.
Brenda Grant and Garth Lee won the senior division in the Zone Golf Tournament on 12th June
and was presented the trophy to Branch 638 at the General Meeting on 19th June.
Photos from Robbie Burns Dinner
Recipients of Quilts from Quilts for Valour
Our beloved WW II veteran Bert Fox wrapped up in quilt presented to him.
Recipients of quilts presented by Karen McCrimmon and Bruce Judge.
Close up of one of the beautiful quilts.
January 16 General Meeting Presentations
Dave Cormier, District Commander; Bob Atkinson, Zone G6 Commander; Karen McCrimmon, MP who presented a
certificate to George Pollock, a long and valued member of Kanata Legion; Bruce Judge, President.
Dave Cormier who presented the Sovereign's medal for volunteers to George Pollock with Bruce Judge.
Eight new members who were welcomed into the Kanata Legion. From the left Lynn Webb, Brian Young, Susan Cooper,
Richard Blanchard, Susan Gard, John Beard and Dwight Brown.
Ruck to Remember - Sunday, September 16th
2018 Honours and Awards Night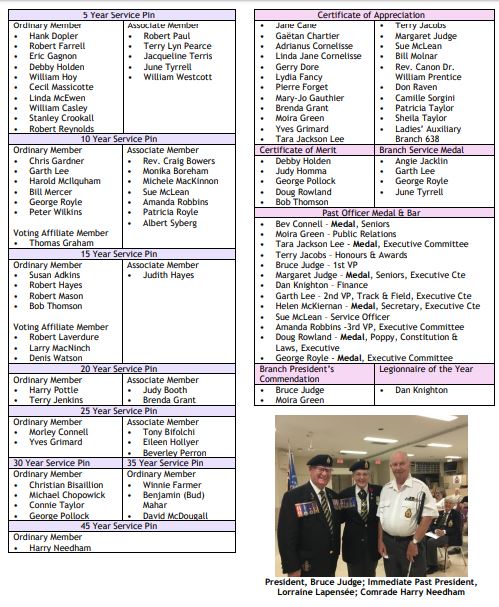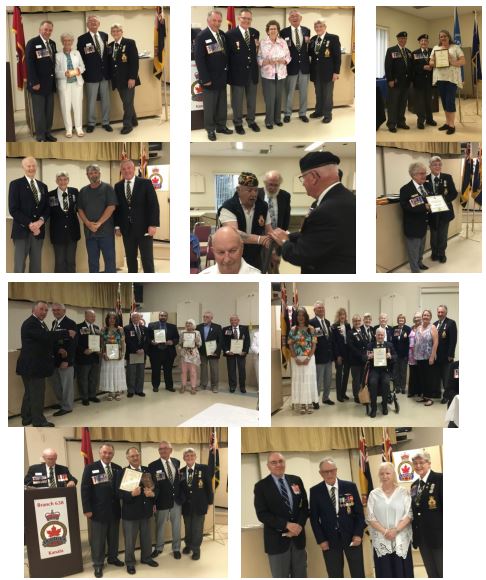 St Patrick's Day at the Kanata Legion!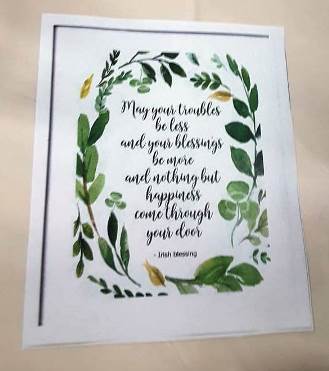 The Irish Blessing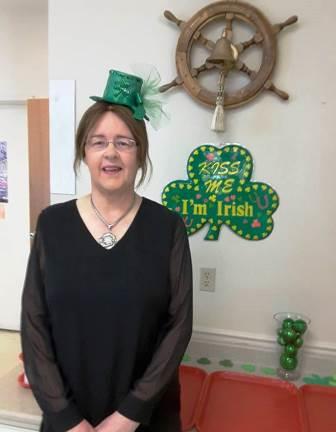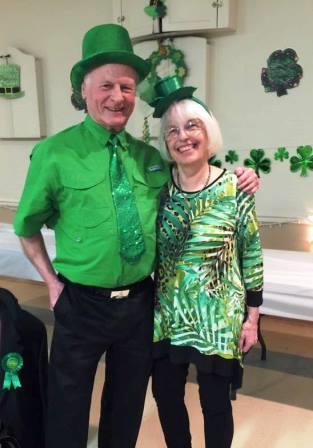 Sheila
Andrianus and Linda Jane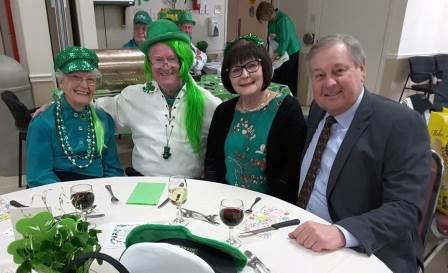 Margaret, Bruce and Friends Bonnie and Larry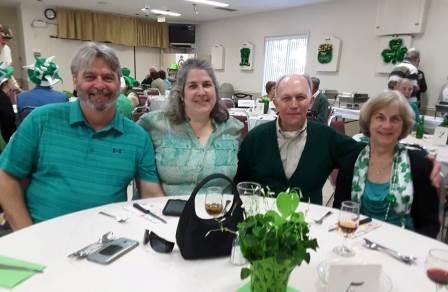 Garth, Tara and her parents.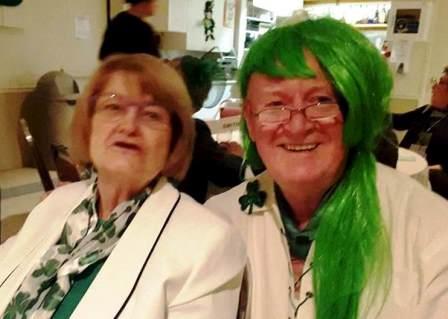 June and Bruce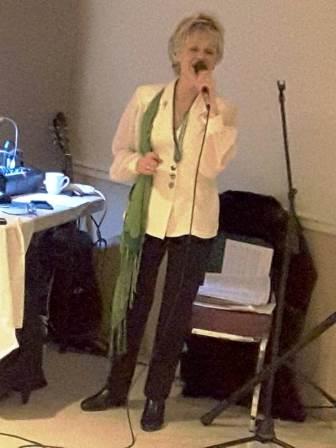 Our fabulous entertainer, Debra McCann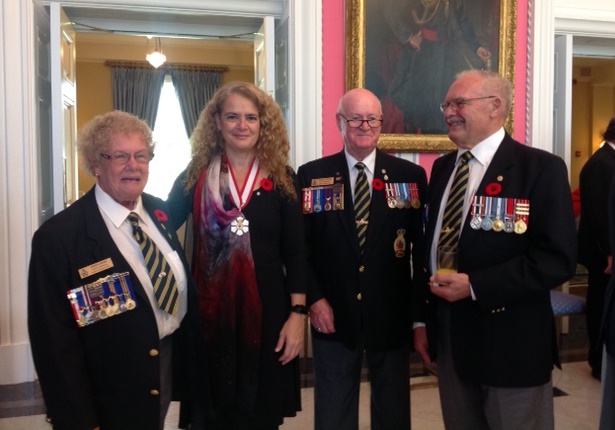 Governor General Madame Julie Payette, Poppy Chair Moira Green, Veterans
Bruce Judge and Bill Molnar of Kanata Branch 638 at the first Poppy pinning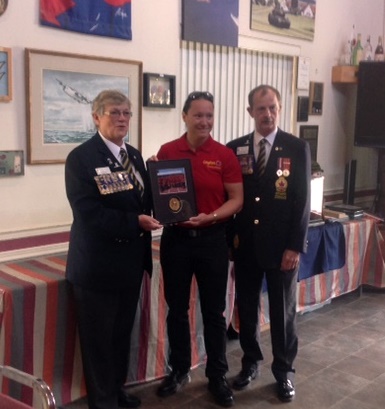 Sunday September 17. Ontario Command President Sharron Mc Keown
accepts an Invictus Games Medal from Natasha Dupuis Team Canada
Co-Captain Invictus Games.
Cde Garry Pond 1st VP of Ontario Command looks on.

Ruck 2 Walk - Leaving the Streets Behind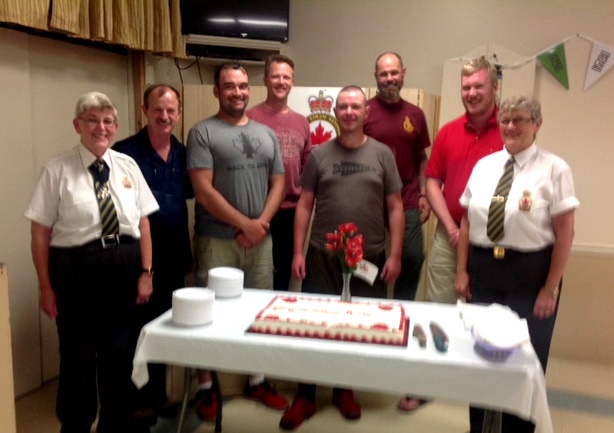 The cake is about to be cut. Well Done Everyone at Br 638 Kanata!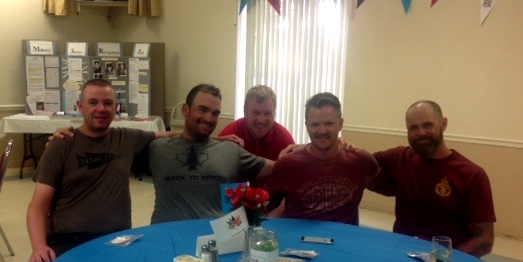 Our five troopers relax after their long walk from Petawawa. Well Done!
Dieppe Raid Ceremony Photos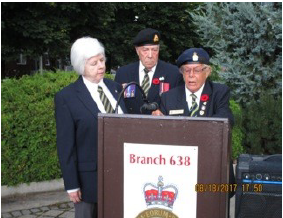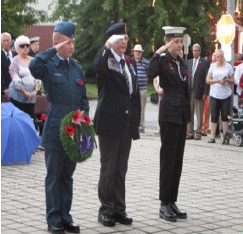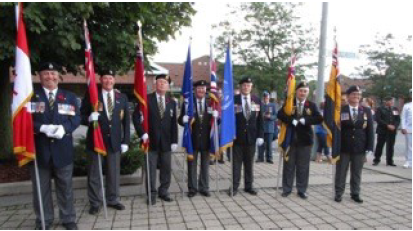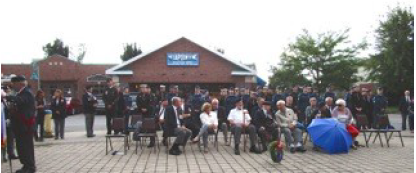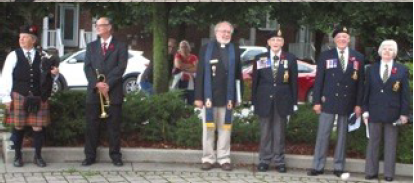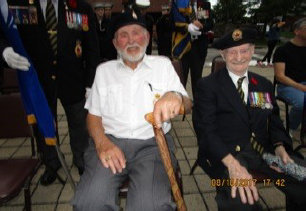 Canada 150th Anniversary Maple Leaf Quilt Winner!
Canada 150th Anniversary Maple Leaf Quilt donated
by the Kanata Kozy Quilters was won by Alison Smith-Welsh;
daughter of legion members, Conrad and Patricia Smith.
Congratulations Alison!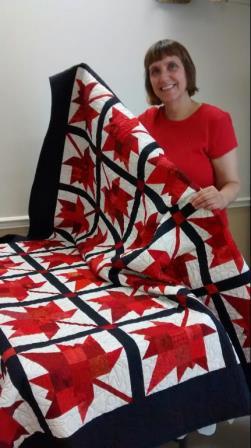 President's Canada Day BBQ 2017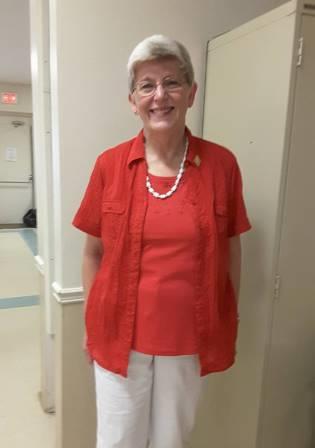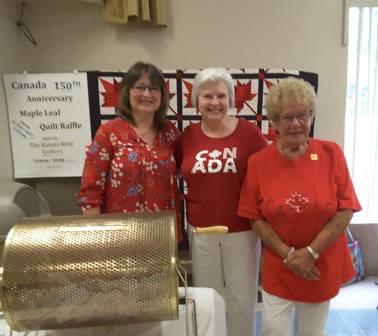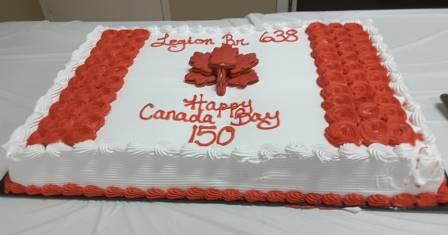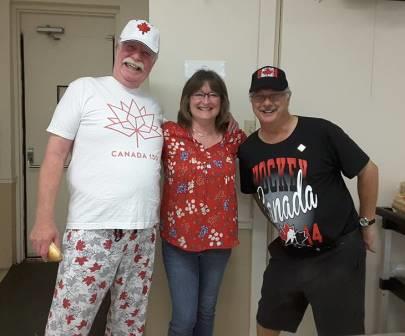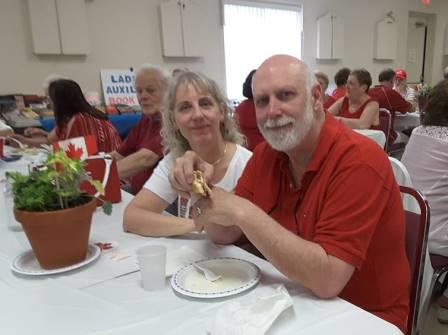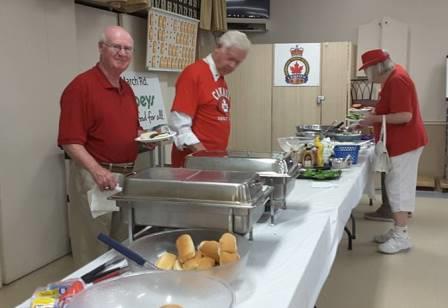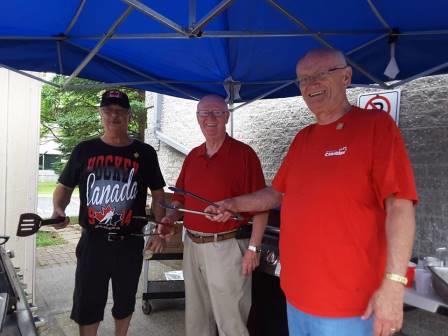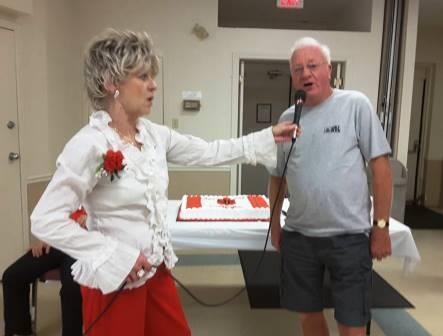 Ladies' Auxiliary Italian Garden Party in Canada - 10 June 2017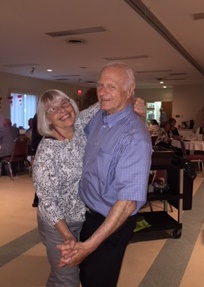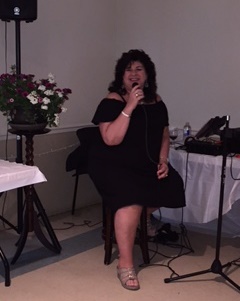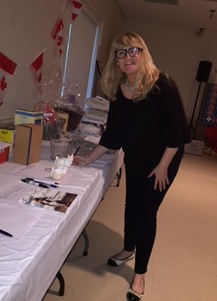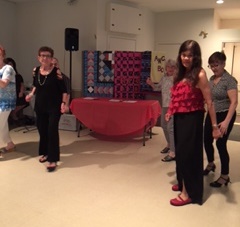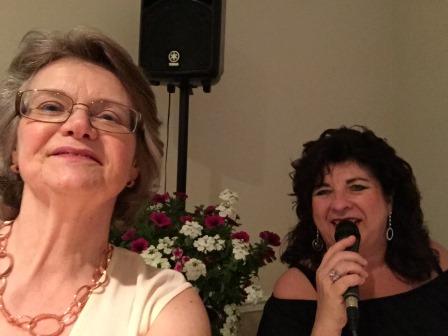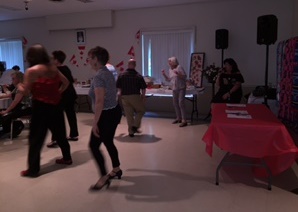 Vimy Gala 100th Anniversary Celebration and Commemoration - Kanata
Branch 638 - 8 April 2017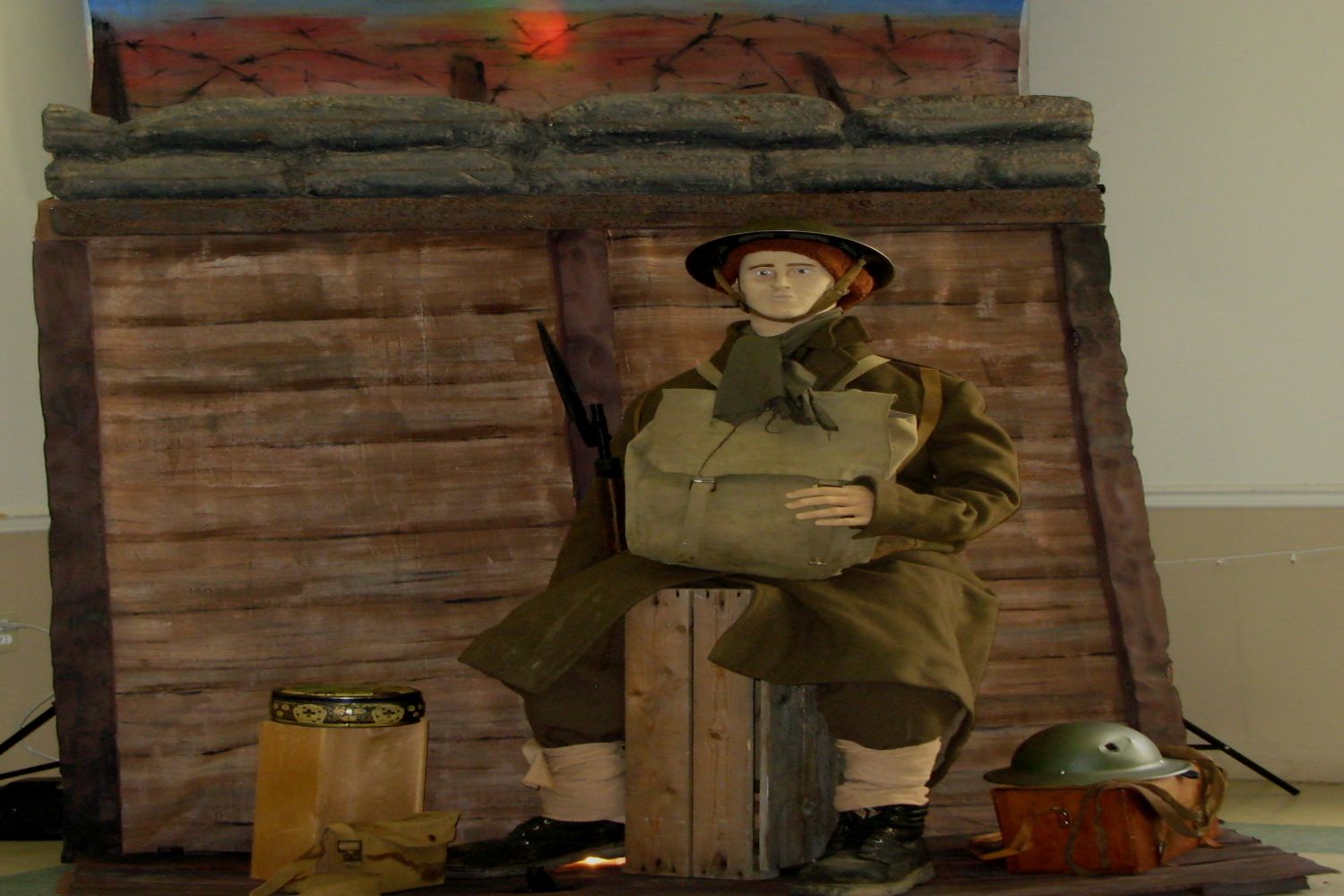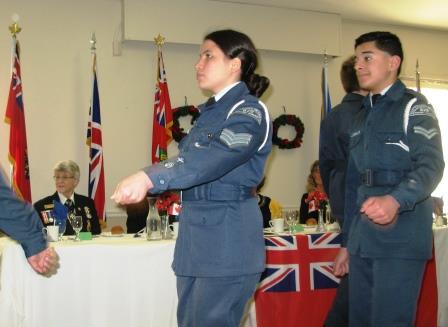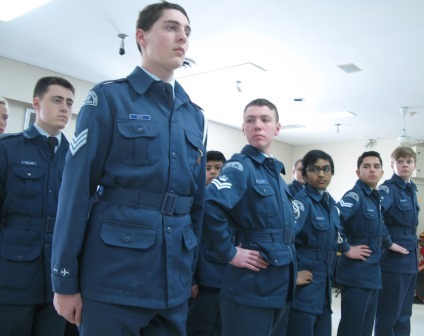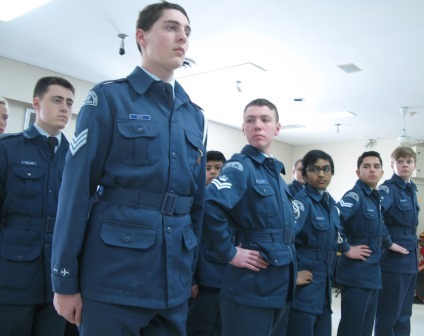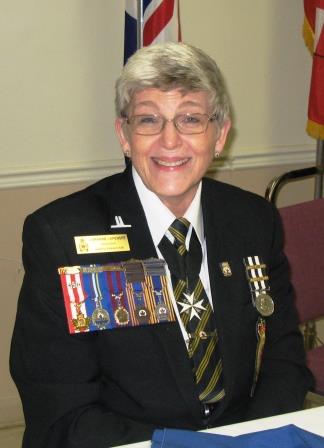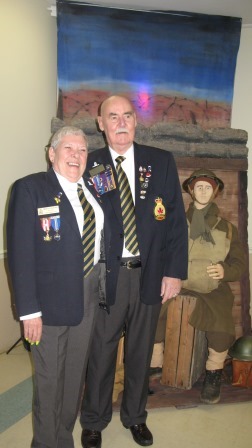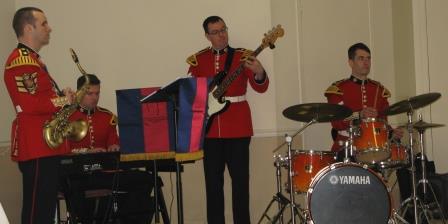 Vimy Commemoration Ceremony - Ottawa City Hall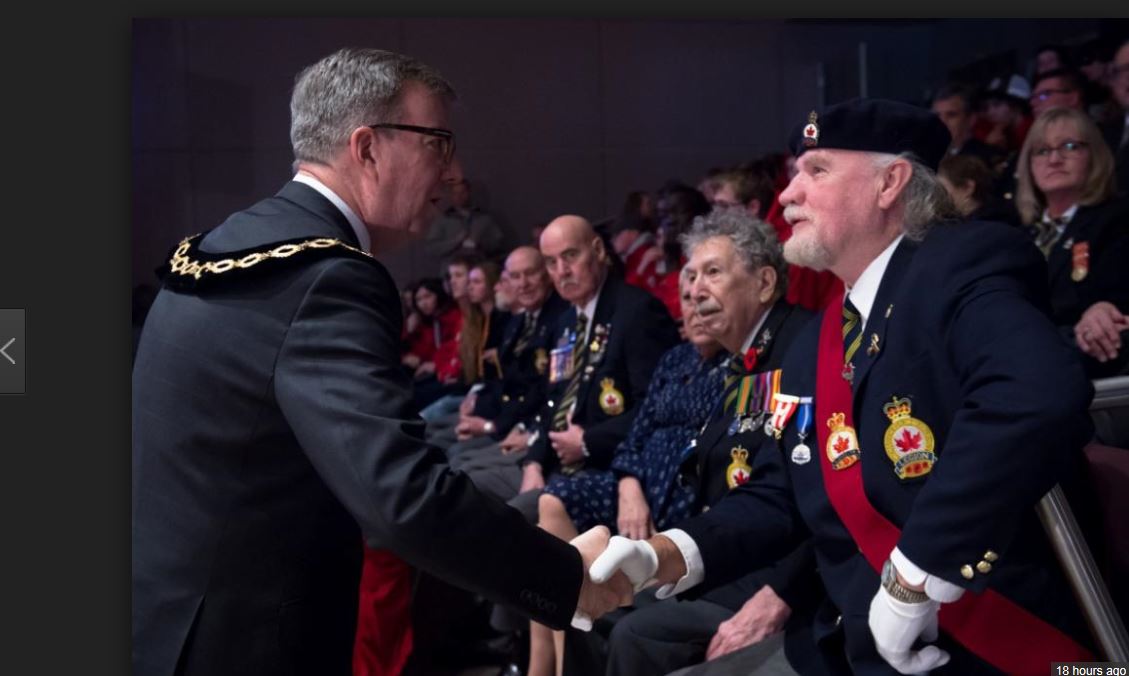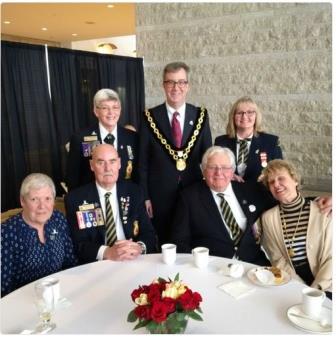 February Events:
Everyone had a great time at our Valentine's Dinner Dance and Auction!